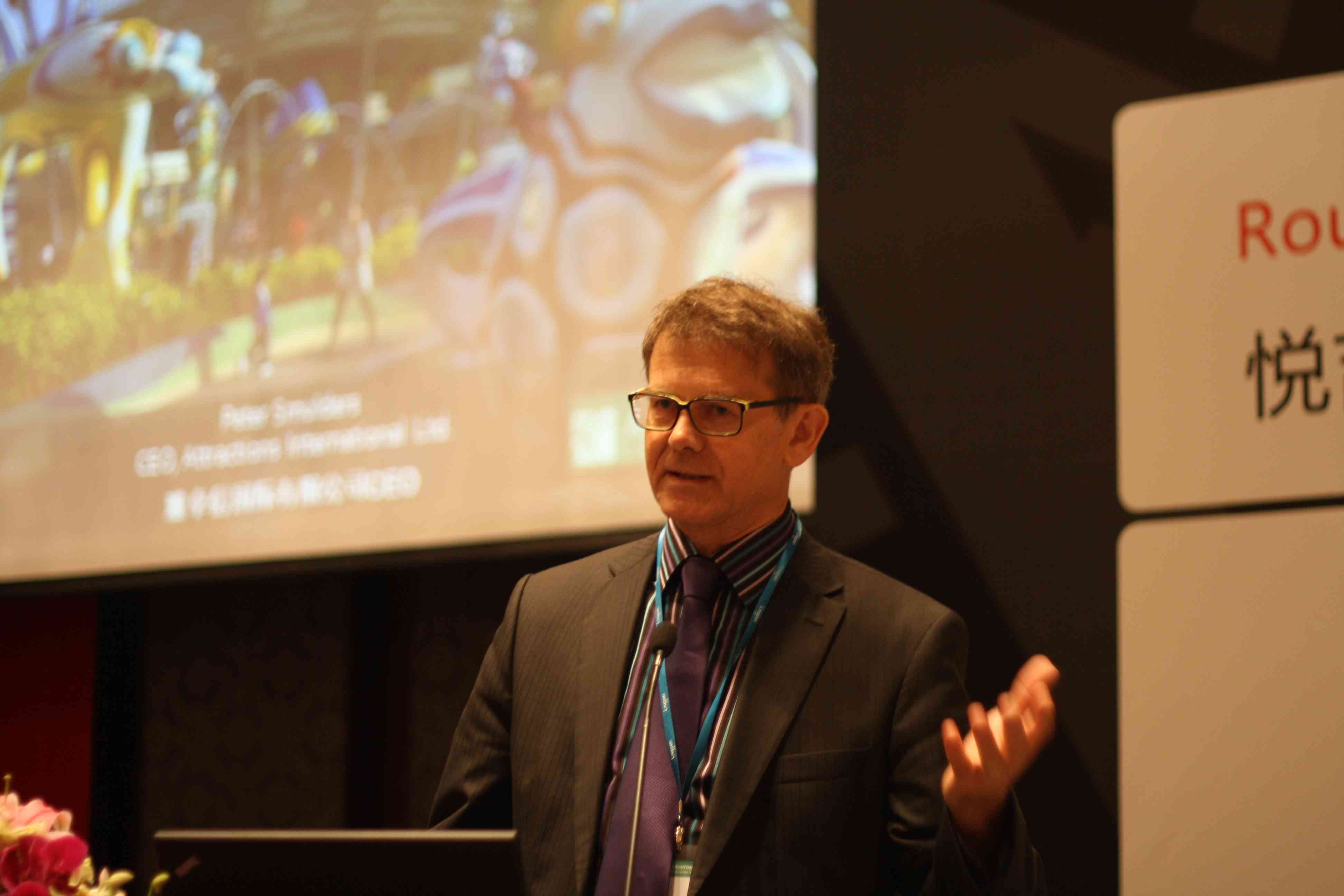 AI News: CEO Peter Smulders Invited to attend the 3rd China Theme Park and Resort Development Forum |AI新闻:首席执行官Peter Smulders应邀出席第三届中国主题公园和度假区开发论坛
The 3rd Theme Park and Resort Development Forum was held in Shanghai in Apr. 11, 2013. The forum aimed at discussing current trends and future aspects of the theme park industry globally, sharing the latest successful cases and experiences in operating and managing a theme park, and promoting cooperation and communications between theme park management and other relevant institutions. Attractions international as a sponsor attended the forum, meeting with concerned government officials, industrial associations, theme park operators all over the world and industrial suppliers, who are in common concern to the latest governmental policy support, progress of Chinese theme park industry development and management, as well as current trends and future aspects of the theme park and resort industry development. Mr. Peter Smulders, CEO of Attractions International Ltd., attended the forum as specially invited speaker. He also attended the reception hosted by Shanghai International Tourism Zone Authority, leading the discussion about Chinese theme park development there.
During the forum, Mr. Peter Smulders made a keynote speech on the issue of "Theme Park Design in a Developing Market", which incorporates not only current development trends of theme parks, latest studies of the Chinese market and close design considerations, but also first-hand design experience of Attractions International in completing its several theme park projects. The speech received enthusiastic responses from various aspects.
Driven by both economic and social factors, number of theme park visitors has a very optimistic prospect. Data show that theme parks in the Great China area are expected to have a total number of visitors equal to the current US theme park market, or 221 million in number. The themed entertainment industry in China has a great potential of growth. In this context, it is the goal of Attractions International to create globally top theme parks, innovate in culture experience models and improve uniqueness of visitor experience. Attractions International, with international design teams and 20 years of design experience in leisure and cultural industry, will head on with clients around the world, bringing success to projects and helping the clients achieve greater success.
2013年4月11日第三届主题公园和度假酒店发展论坛在上海举行的,论坛旨在讨论当前的趋势和全球主题公园业的未来方向,分享最新的成功案例和和经营管理主体公园的经验,促进主题公园的管理和其他相关机构之间合作与交流。雅卓信国际有限公司作为赞助商参加了此次论坛,与有关政府的官员,行业协会,和遍布世界各地的主题公园的工业供应商,就共同关心的最新政府政策,中国主题公园产业的发展和管理进步,以及当前主题公园的趋势和度假产业未来的发展方面进行了交流。,雅卓信国际有限公司行政总裁Peter Smulders先生作为特别邀请演讲者出席了论坛。他还出席了上海国际旅游区管理局主办的招待会,对中国主题公园的发展与各方进行了讨论。
论坛期间,Peter Smulders先生就"主题公园设计在发展中市场"的问题,并结合主题公园,当前的发展趋势,中国市场的最新研究,并且细心的为的设计考虑做了主题演讲,同时也介绍了雅卓信的几个主题公园项目,介绍了雅卓信的设计经验。讲话引起了来自各方的热烈反响。
由经济和社会因素的推动下,主题公园游客人数有一个非常乐观的前景。数据显示,在大中华地区的主题公园预计游客人数将等同于当前的美国主题公园市场总数,达2.21亿。该主题娱乐产业在中国拥有强大的增长潜力。在这种情况下,雅卓信的目标是创造全球顶级的主题公园,参与文化体验模式的创新,给游客提供独特的体验。雅卓信拥有国际化的设计团队和20年休闲和文化产业的设计经验,将与世界各地的客户合作更多成功的项目,并助客户一臂之力而获得更大的成功。