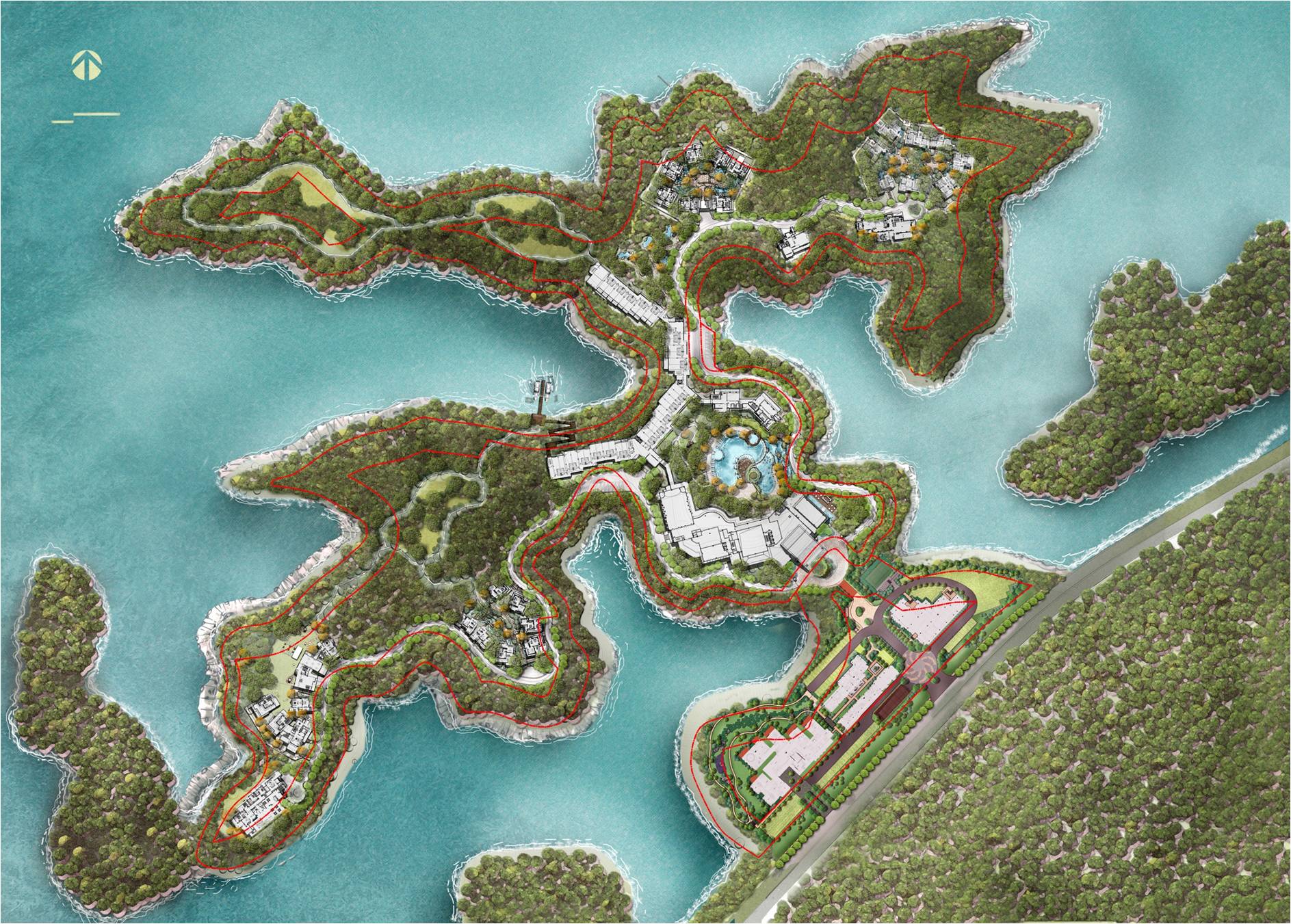 景观的设计概念是,"自然与可持续性"
The landscape concept is "more nature more sustainable"
地形作为地基形成多种不同的日式景观体验。山顶为草原,山坡为林,山脚为河。酒店和别墅将以组团的形式设在不同的位置和区域,如温泉区,禅院, 茶园, 日式树林。
Topography also works as base to creates many landscape typologies which will create multiple Japanese Landscape experience-the hilltop as grassland, the hillside as forest, the low land as river side. Hotel and villas will be set at different position and zoning as groups with different landscape theme such as hot spring, zen garden, tea garden, Japanese tree garden.
作为温泉度假酒店,我们希望为客人创造出更多种多样的温泉体验方式。从客房直通周围的湖。
As hot spring resort, we intend to create more chance for guest to experience hot spring in many different ways. From guest room can approach to surrounding lake.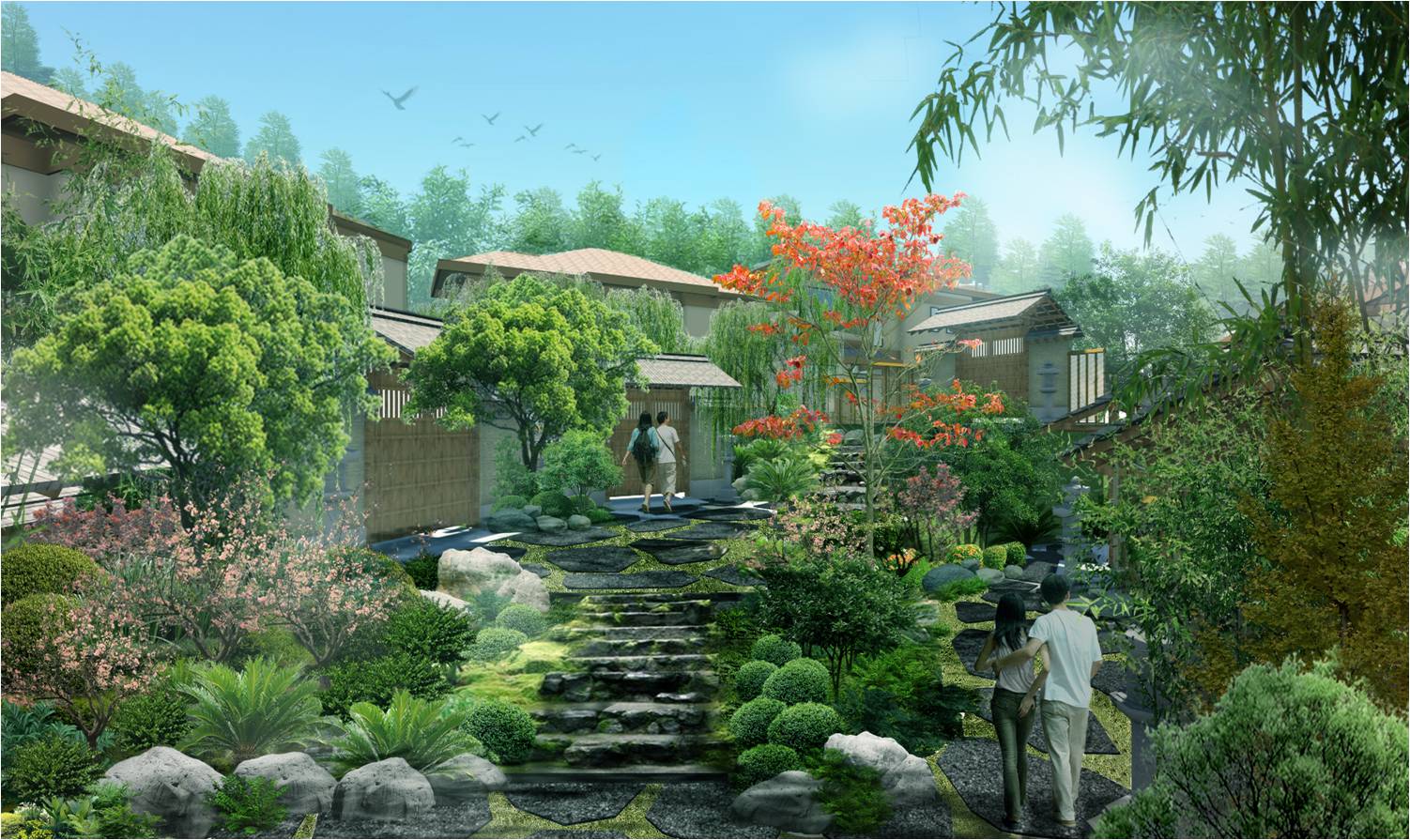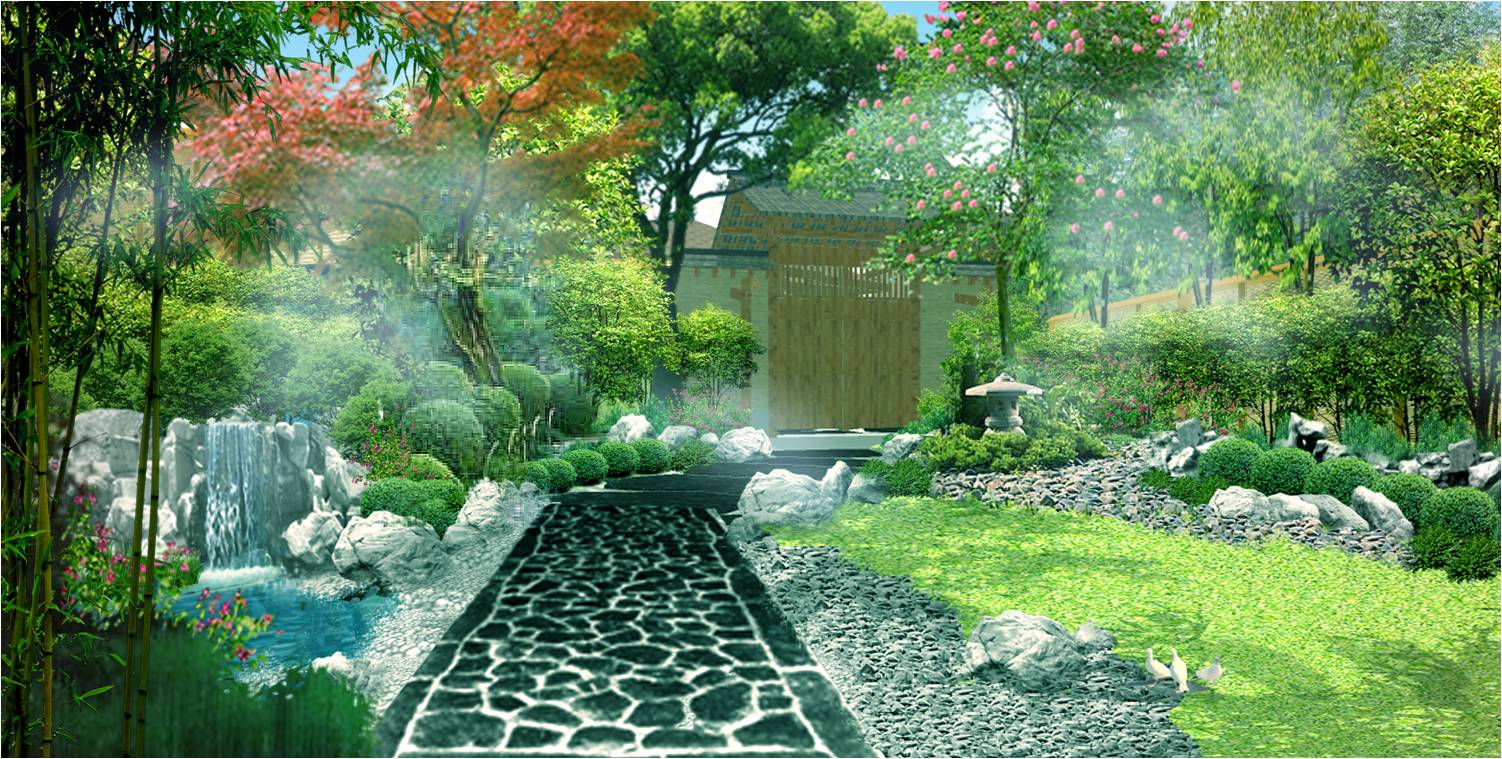 此度假村的环境不仅可以给人视觉,听觉,味觉甚至触觉的感受,还有浓浓的日式风格。水流,鸟语花香,竹林中的风声还有温泉与人融为一体。
This resort could be as an environment which people can experience by not just only vision, but hearing, smell, and touch as well in Japanese style. It is just simple you can hear voice of water, birds, and wind going through bamboo, and can feel hot spring and smell flower as well.